Ralph N. Adams Institute of Bioanalytical Chemistry
The Ralph N. Adams Institute for Bioanalytical Chemistry is an interdisciplinary consortium of researchers dedicated to achieving international leadership in bioanalytical science by fostering the highest quality research and education in the field of bioanalytical chemistry.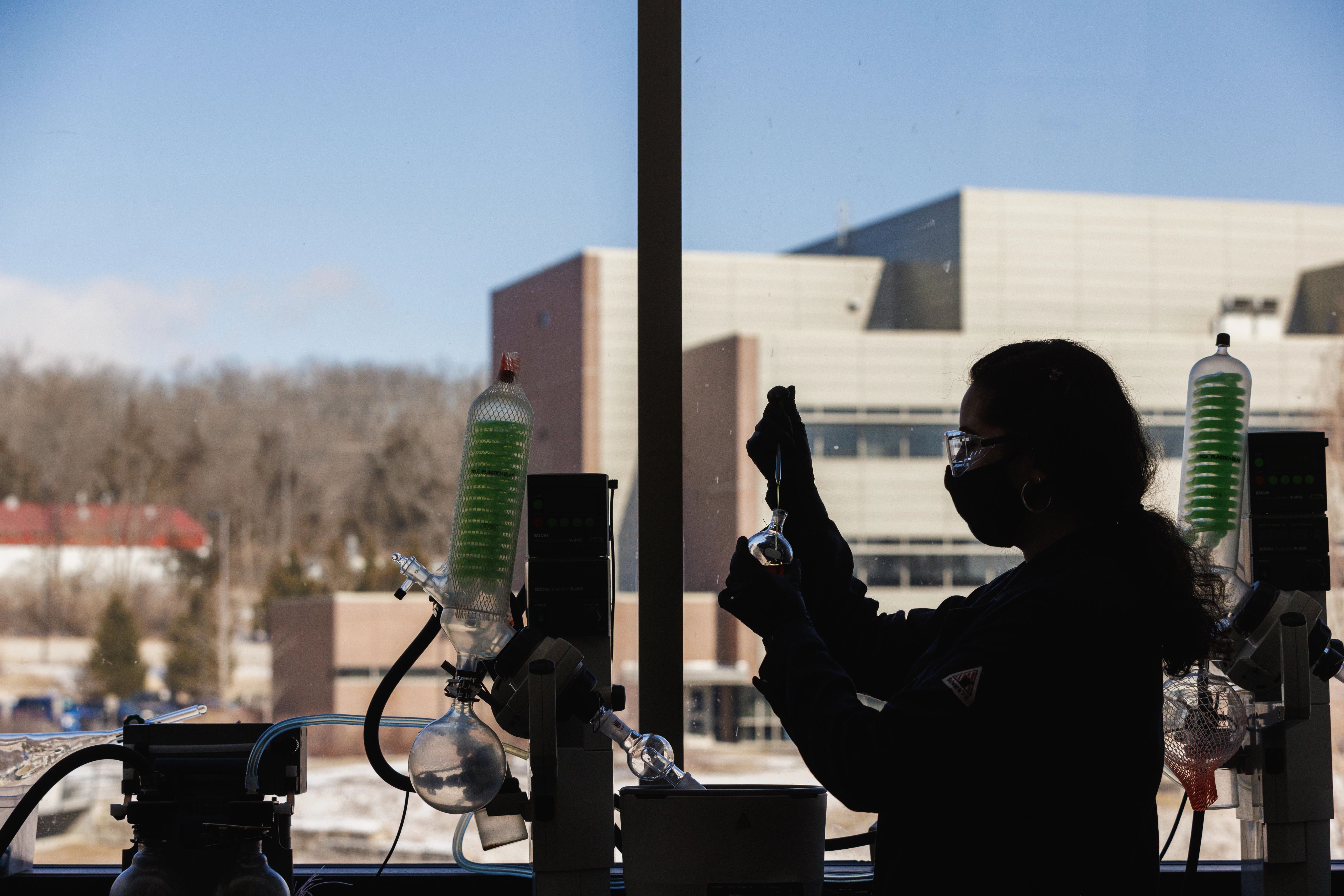 Upcoming PGx Short Course - June 21 & 22, 2023
Please join Dr. Giuseppe Caruso, visiting researcher from the University of Catania, Sicily, and Dr. Judy Wu, KU Department of Pharmacy Practice, for a two-day short course featuring Pharmacogenetics and Pharmacogenomics basics and applications. Click the link for more information and to register.
Pharmacogenetics & Pharmacogenomics Short Course
State-of-the-Art Techniques and Enabling Technologies
Institute researchers develop and use state-of-the-art sampling, separation, detection and characterization techniques to promote our understanding of fundamental life processes and to increase our knowledge of how to intervene in those processes to regulate biological function and restore health.
These include:
microdialysis,
mass spectrometry,
single molecule imaging and spectroscopy,
microchip analytical devices, and
electroanalytical techniques.
In addition, the Institute is focused on developing the enabling technologies necessary for expanding the capabilities of high throughput screening, development of whole cell assays for drug discovery, and working on new approaches for the study and early detection of diseases including cancer, stroke, AIDS and neurodegenerative diseases.