About the Adams Institute
The mission of the Adams Institute is to foster education and research in Bioanalytical Chemistry, the development and application of analytical techniques to characterize biological systems and the use of biochemical entities for chemical analysis.
Our Mission
Bioanalysis is central to advancements in understanding biological processes. Researchers in the Adams Institute work to develop analytical technologies that will increase the effectiveness of high throughput screening, develop and extend the use of biomarkers in whole cell assays for drug discovery, and assess new approaches for early detection and diagnosis of diseases such as cancer.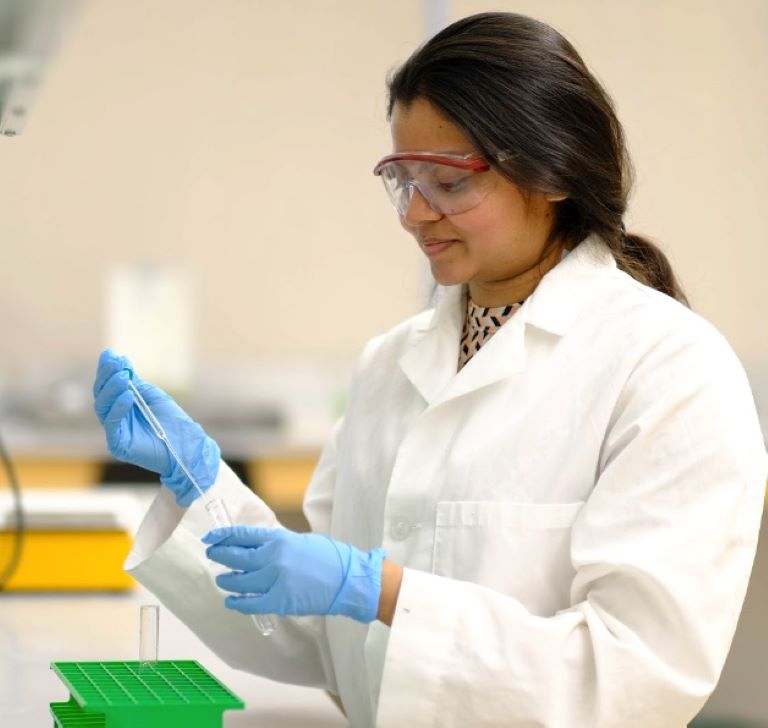 Institute Faculty Researchers
The University's program in Bioanalytical Chemistry has achieved national recognition and prominence; consequently, it is important for KU to continue to build on its strength in this area. Promising young faculty have joined a group of veteran researchers in building the visibility of the Institute. Scholarly areas for these faculty may include the development of technologies and assays that will be incorporated into new analytical detection methods and biosensors, and novel applications of spectroscopy in the detection, identification and monitoring of important intermediates in biological processes. These capabilities will expand the capacity of KU's Life Science research community to study fundamental chemical interactions involved in biological processes.
Furthermore, this expansion of our spectroscopic capabilities will raise the university's competitiveness in projects that require multidisciplinary approaches to the isolation, identification and quantitation of biomacromolecules, hormones, therapeutic agents and their metabolites, as well as the biological markers for the chemical reactions that accompany the aging process. The research mission of the Institute is supported by state-of-the-art instrumentation and facilities, including the 800 MHz NMR spectrometer, high resolution MS-MS instrumentation, and a Nanofabrication Facility in the Integrated Science Building on KU's main campus.